Announcing: The Sticker Crew!
Stickers are my game, y'all. I love them. I love buying them, I love making them, I love sharing them. I love having art from my favorite places and artists infused into my life. And it's worked out nicely that y'all seem to like them, too. Thanks for that.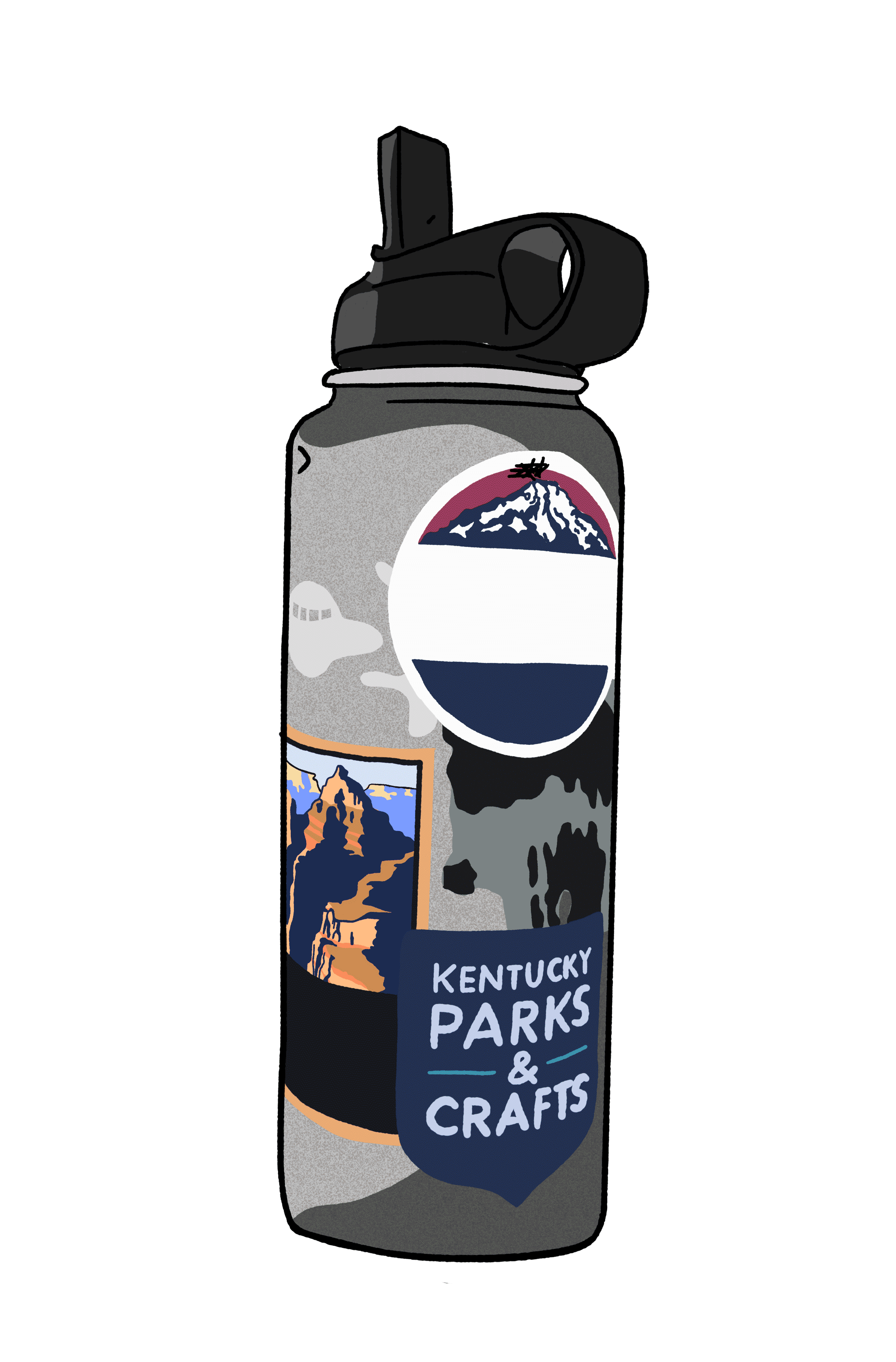 For these reasons, I decided to finally start something I've wanted to do for ages: A MONTHLY STICKER SUBSCRIPTION!
Introducing...The Cayligraphy Sticker Crew: Four hand-picked original stickers delivered to your doorstep for $10 a month.
As I'm writing this, I'm getting May's stickers ready to ship out to y'all and I have to tell you, I'm stoked. If you were a part of the poll I ran on Instagram to help me decide this VERY FIRST MONTH, thank you so much for your help! And for your patience as I learned (not even close to) all the ins and outs of offering a subscription service. (Spoiler alert: there's a lot).
I had so much fun talking to y'all about stickers and dogs and flowers and all the things. And you were a HUGE help to my overeager brain who wanted to give you all the stickers this very second. If you didn't see the poll, come hang out with me on the 'gram!
I'm only revealing three of the four stickers you'll receive in every month's shipment. These three stickers are handpicked from my collection. Because I like to keep things interesting, the fourth sticker will be a secret right up until you open your envelope and look inside.
BUT I will be giving you a hint as to what that fourth secret sticker is! Oooh, fun, yeh? It's like a surprise and a puzzle got together for a group project.
This fourth super-secret sticker will only be available to my lovely Sticker Crew for that month, and then after that will be available to the public. Or maybe I'll retire it immediately and it will only live on by way of the Sticker Crew's cars, laptops, water bottles, etc. Who knows?
Subscribe!
- For $10 a month, you'll get 4 original hand-picked stickers delivered to your door.
- Three of these exist in the wild and the fourth is top secret--for your eyes only.
- Every subscribed month plants a tree. #theyearof3000trees
- On the 20th of every month, I will send Sticker Crew members an email previewing the next month's stickers and revealing the hint for the top-secret brand new sticker!
- You may choose to skip that month or you can gift it to a friend! Just respond to the email with their name, address, and a note if you'd like to include it with their gift. I'll take care of writing the note and shipping it to them for you! Aww, friendship.
Ship!
- Stickers ship out the first week of every month.
- You subscribe for the next month, so say you pay on the 5th, you'll receive your first sticker shipment the first week of the following month. The date of your first payment will be the date of your following billing cycles.
- If you want to make any changes to your subscription (skip a month or cancel), you may do that at any time, but you must make that adjustment by the 27th of the previous month to affect your next month. Aka To skip August's shipment, skip by the 27 of July.
Stick!
- As soon as you've opened your rad stickers, go wild! Put them on water bottles, laptops, notebooks, Kitchen-Aids, record player stands, cars, skateboards, etc. All my stickers are weatherproof, heatproof, and fade proof for up to 5 years!
- If you've got sticker commitment issues, you're not alone. Let me help.
Share!
- Share your new stickers with your world and let me know if you guessed the new sticker correctly!
- Tag me on Instagram and Facebook (@cayligraphy) and use #CayligraphyStickerCrew so I can see what you do with your new sticks.
- For an extra dash of fun, be a super-sleuth and try to guess what the new sticker is--use #CayligraphyStickerSleuth to share your guesses!
So how about a look at May's stickers?